Regular price
Sale price
£40.00 GBP
Unit price
per
Sale
Sold out
Enjoy this bundle which gives you money off when you purchase x2 (60 Capsules - 30 Day Supply) Capsules. Enjoy x2 capsules for a fraction of the price.
You can choice from:  
x1

Wildcrafted Sea Moss 500mg Capsules - 30 Day Supply (usually £23.50) 




x1 Wildcrafted Sea Moss, Bladderwrack and Burdock Root 500mg Capsules - 30 Day Supply 

(usually £25.50) 

 




x1

Wildcrafted Purple Sea Moss 500mg Capsules - 30 Day Supply (usually £25.50) 




x1

Wildcrafted Sea Moss and Spirulina 500mg Capsules - 30 Day Supply (usually £24.00) 




x1 Wildcrafted Sea Moss, Turmeric & Ginger Capsules 500mg Capsules - 30 Day Supply (usually £23.00) 

 



 Our 100% Organic Capsules (60 Capsules - 30 Day Supply) are a great longer shelf life alternative to consuming sea moss gel. Chemical and salt free, ethically sourced from the Caribbean island of St Lucia.  
These capsules are perfect for those who have a busier lifestyle and wish to be able to consume sea moss on the go.
RECOMMENDED USE - CONSUME 2 CAPSULES DAILY with/without food.
Our capsules are:
100% Vegan 

100% Wildcrafted

100% Natural 

Gluten-free
Our capsules contain: 
No Fillers

No Additives

No Preservatives

No Animal by products are used in our capsules.
Storage - Store in a cool dark place. 
ALLERGEN Warning: This product does not contain shellfish however may not be suitable for those with shellfish allergies.
Order Contains: 60 Vegan Capsules (500mg)
Click here to see how starting your Gaia Sea Moss journey could benefit you.
Please note, Gaia Sea Moss does not offer medical advice. Individuals who are pregnant or currently has an existing medical condition should seek qualified medical advice before using any food/ dietary supplement.
If you have a question/query about this product please do not hesitate to Contact Us or view our FAQs section. 
Shipping

How Our Delivery Service Works

We are dedicated to offering you a fast and efficient service. Our sea moss gel is produced daily for freshness, so please allow a 2day (excluding weekends) delivery window (1 day processing plus 1 day shipping). Please note, orders placed after 8am on Thursday will be shipped on a Monday. 

No need to worry about shipping cost as we offer a zero % shipping fee. Our gel products are dispatched by DPD who provide a 1hr delivery windowed fully tracked fast delivery service. All dried products will be sent via Royal Mail.

Please ensure you have checked the shipping address before confirming your order. Please let us know about any errors immediately, whilst we will do our best to change details of the shipping address, once a order has been posted we are unable to make any amendments.

Once your order has been shipped you will receive notification of this via email. In the unlikely event that you do not receive your order within 3 days please contact us.

Please ensure someone is able to receive your order. We do not recommend  for you to change your delivery status (deliver to neighbour/change delivery date)  once your item has been shipped, as we cannot guarantee that our couriers will action your request and we will not take responsibility or issue refunds for any missed deliveries.
FAQs

Why have I received a 14day use by date?

Our sea moss gel is made fresh daily without using any preservatives/ binders. None of our sea moss gel products will have a use by date over 14days. 

 

Is your sea moss wildcrafted?

Yes, our sea moss is 100% wildcrafted.  

 

My order has arrived damaged. What should I do?

Please send us an email with images of the broken jar, please ensure you also take a picture of the outside packaging.

 

Oops I missed my delivery, what should I do?

Unfortunately we cannot take responsibility for any missed delivery, DPD will notify you of when they next attempt delivery however please do be reminded that sea moss gel has a limited shelf life if you do continue to miss your deliveries DPD will send the order back to us for disposal. Please note, we do not offer refunds under these circumstances and a redelivery fee may be payable should you wish for us to send out a replacement jar.  

 

I have received the wrong order?

Simply, call or email and we'll make sure we send the correct order out asap

 

I wish to make amendments to my subscription

Amendments can be made to your subscription account online please ensure you also have a customer account to do so, alternatively you can contact us and we will ensure your amendments are updated. Please note, amendments to an order can not be made after a product is dispatched.

 

How Do I Place/ Cancel An Order?

Simply add as many items as you wish to your shopping cart while browsing our store. Once you want to proceed with the order - do so by going to the cart and clicking "checkout". Follow the instructions by providing us with delivery information and select payment methods for goods.

To cancel please email us advising your order reference number and shipping postcode. Please be advised, once your order has been shipped, orders cannot be cancelled. 

How Can I Pay?

You can select your preferred payment method at checkout. We accept secure payments for both local & international customers via Credit Cards, Debit Cards & PayPal. You can also purchase products using ClearPay. 

 

My Sea Moss Gel Looks Like Liquid/ Leaked Through The Jar

It is very normal for your gel to lose its "gel like form' during shipping. All Sea Moss Gel products should be placed in the fridge for at least 2hours to allow the gel to form to the correct consistency.  Sea Moss gel can only be in transit for a maximum of 72hours after this the contents will fully turn to liquid and leak through the jar. It's very important that you track your shipment to ensure there is someone at the shipping address to accept your order. 

 

How Long Before I Received My Order?

Orders have a 1 day processing time and 1 day shipping time (example if you order on a Monday you should receive your order on either Wednesday). Orders sent via DPD will be received the next day. Tracking your order - You can track your order using the below link:

 

What Does Sea Moss Gel Taste/Smell Like?

It has no taste on it's own which is why it's versatile to use in multiple recipes both sweet and savory. If you want it to have a taste, you would need to blend it with some type of natural juice or flavorings. There is a slight pond-like smell however this is very normal after all it is 100% wildcrafted and comes from the sea. Our non plain sea moss gel variety will have a stronger scent.  

 

How Much Sea Moss Should I Take Daily?

We suggest you take no more than 2 tablespoons of sea moss gel daily. You may wish to start off by taking 1 tablespoon to get used to the texture/taste. 

 

How Do I Store Sea Moss?

Dried Sea Moss should always be stored in a dark cool place. Never store dried Sea Moss in the fridge, it is too moist and the salt crystals will not be able to protect the Sea Moss. Always check the "best before date" on the packaging. Purple Dried Sea Moss - should also be stored in a dark cool place. We do not fully sun dry the purple sea moss therefore it holds moisture, this sea moss contains salt which is a natural preservative. 

 

Sea Moss Gel: This is a short life product and needs to be stored in a cold environment. Please refrigerate immediately (upon arrival please store Sea Moss Gel for at least 2hours before use) and consume within 14 days upon arrival, always check the "use by date" on the top of the lid.  

 

Sea Moss Gel can also be frozen, it is convenient to use an ice cube tray and fill it with Sea Moss Gel. When it is completely frozen, wrap it in an airtight pouch bag, don't keep it open. It is very convenient to have the portion size moss ready on hand when needed. This should be used within 6 months.  



How do I provide feedback?

Your 100% satisfaction is important for us. 

If a product gets damaged or was faulty upon a delivery - we offer 100% refund. We request that you sent us a image of your damaged product.

Timing: we request you let us know within 24hours of receiving your order if you have any issues with your order via our

Contact Us

page where we aim to respond to your message within 2 hours. 

Once our investigation has been concluded, we will contact you further.  If the refund is approved, then it will be processed and a credit will automatically be applied to customer's credit card or original payment method shortly after.
Share
View full details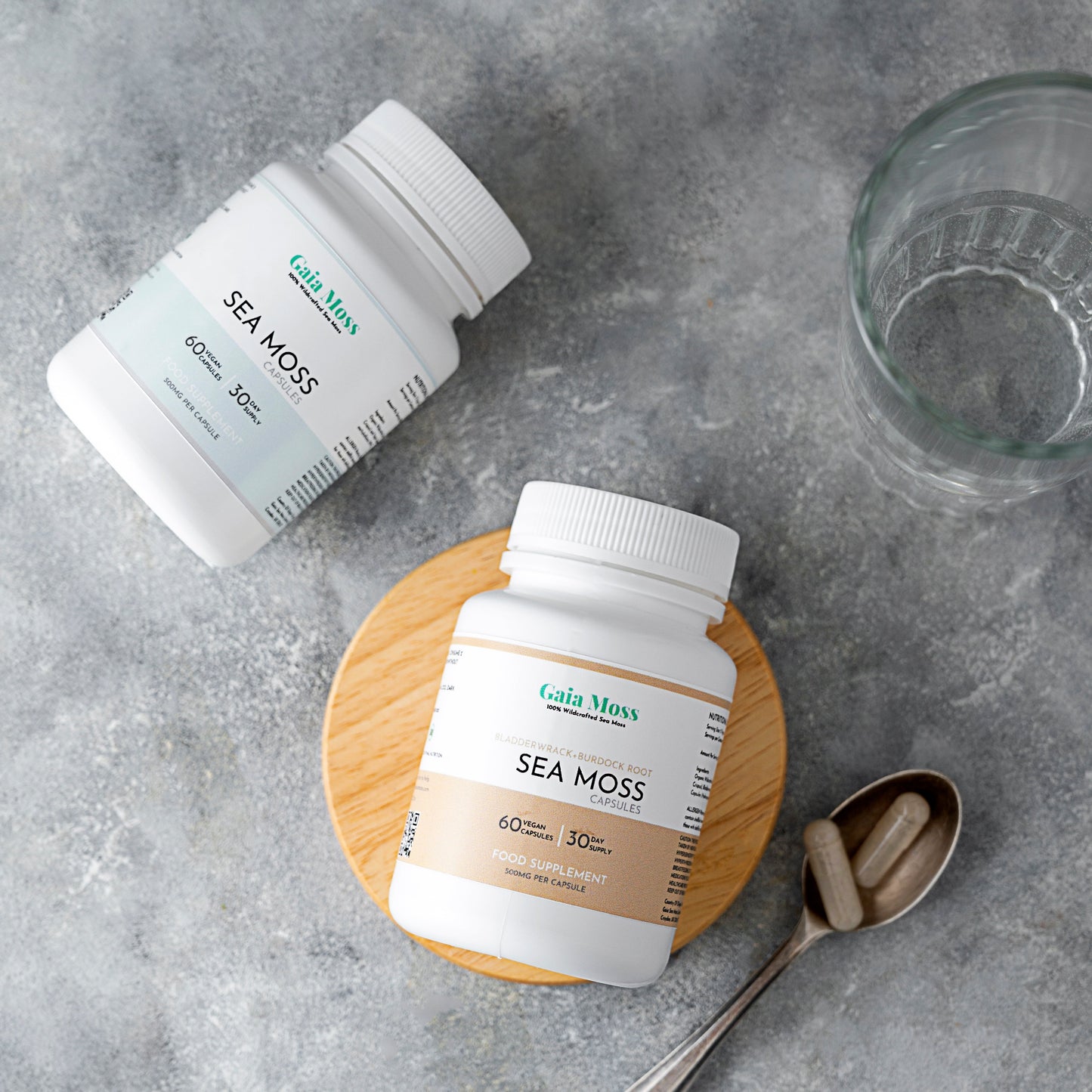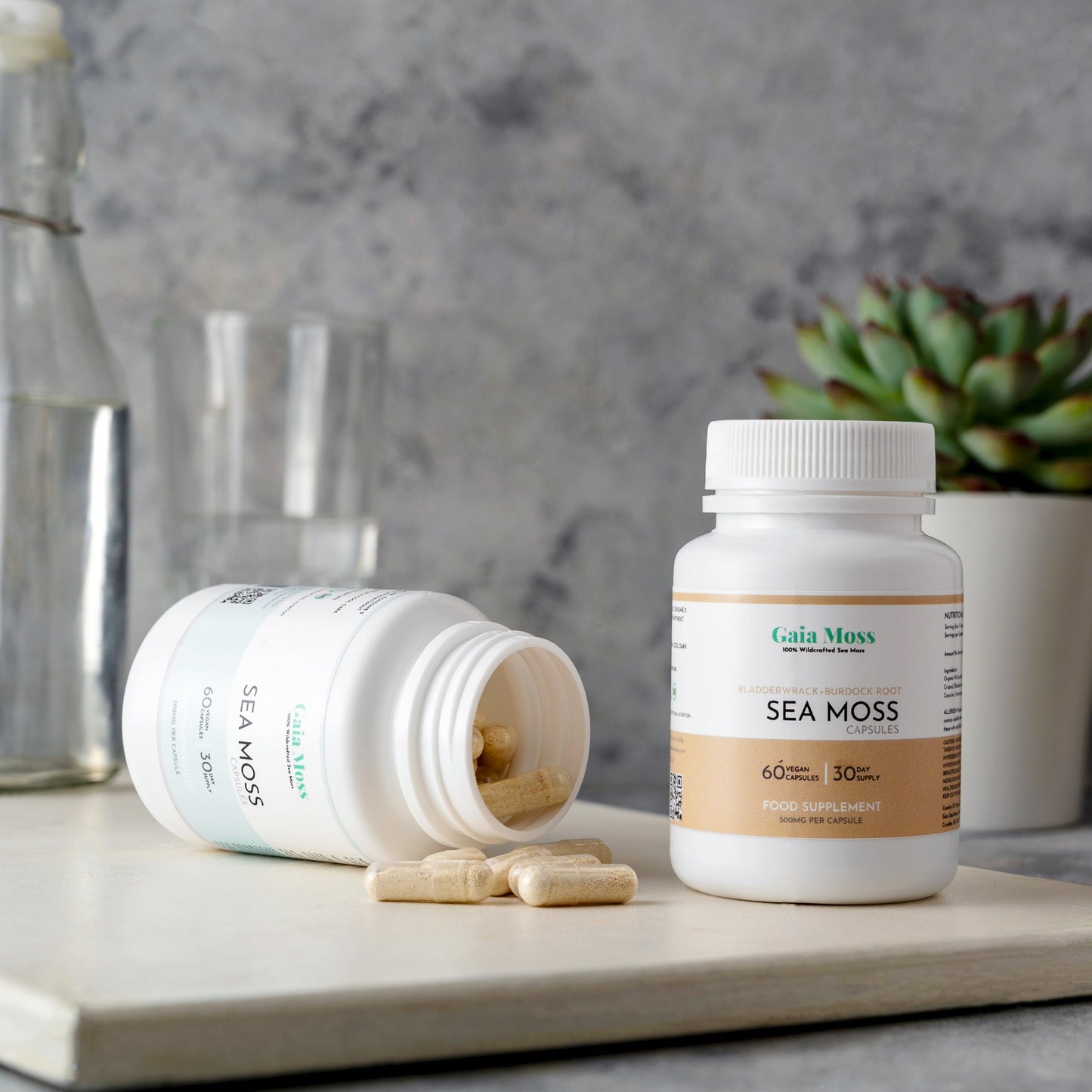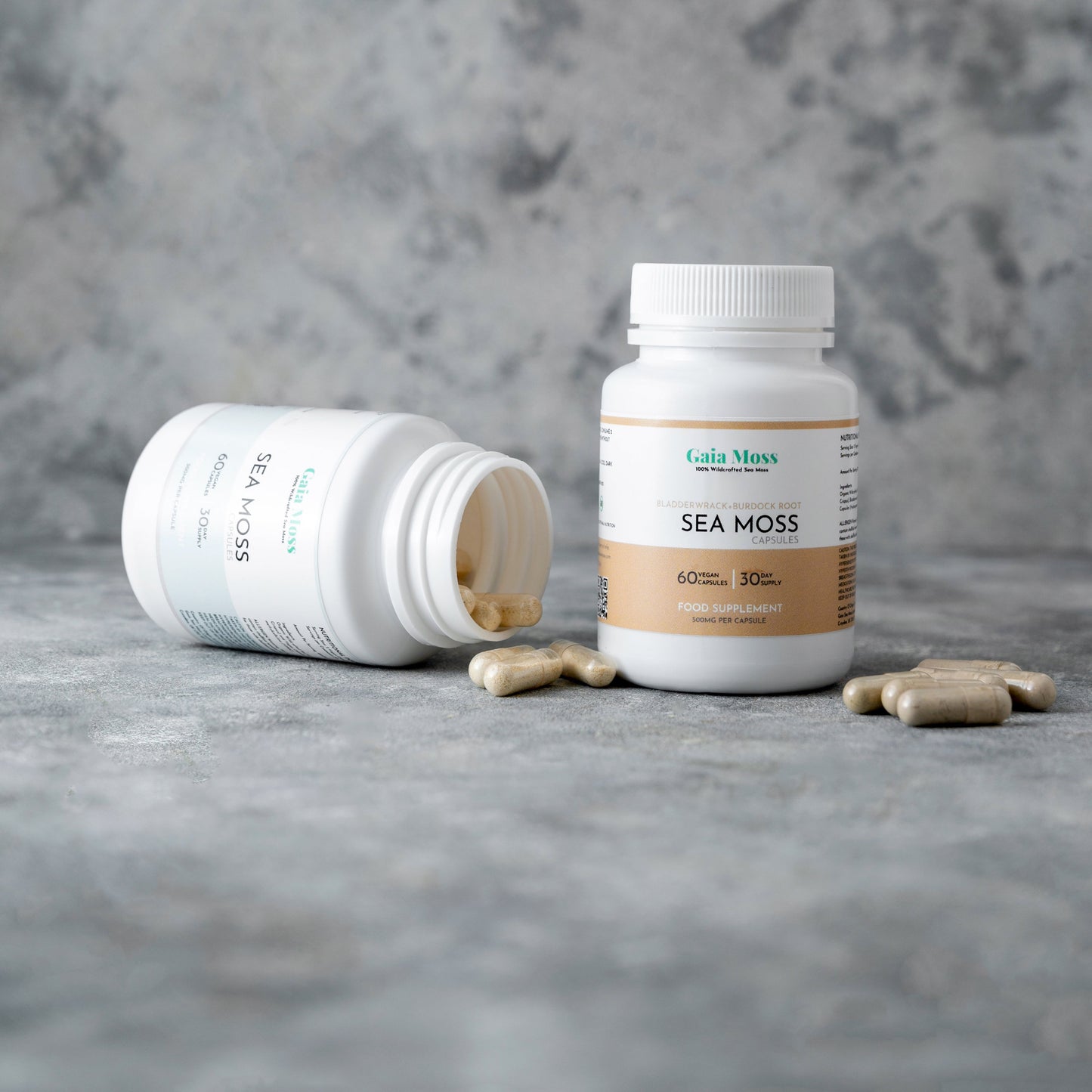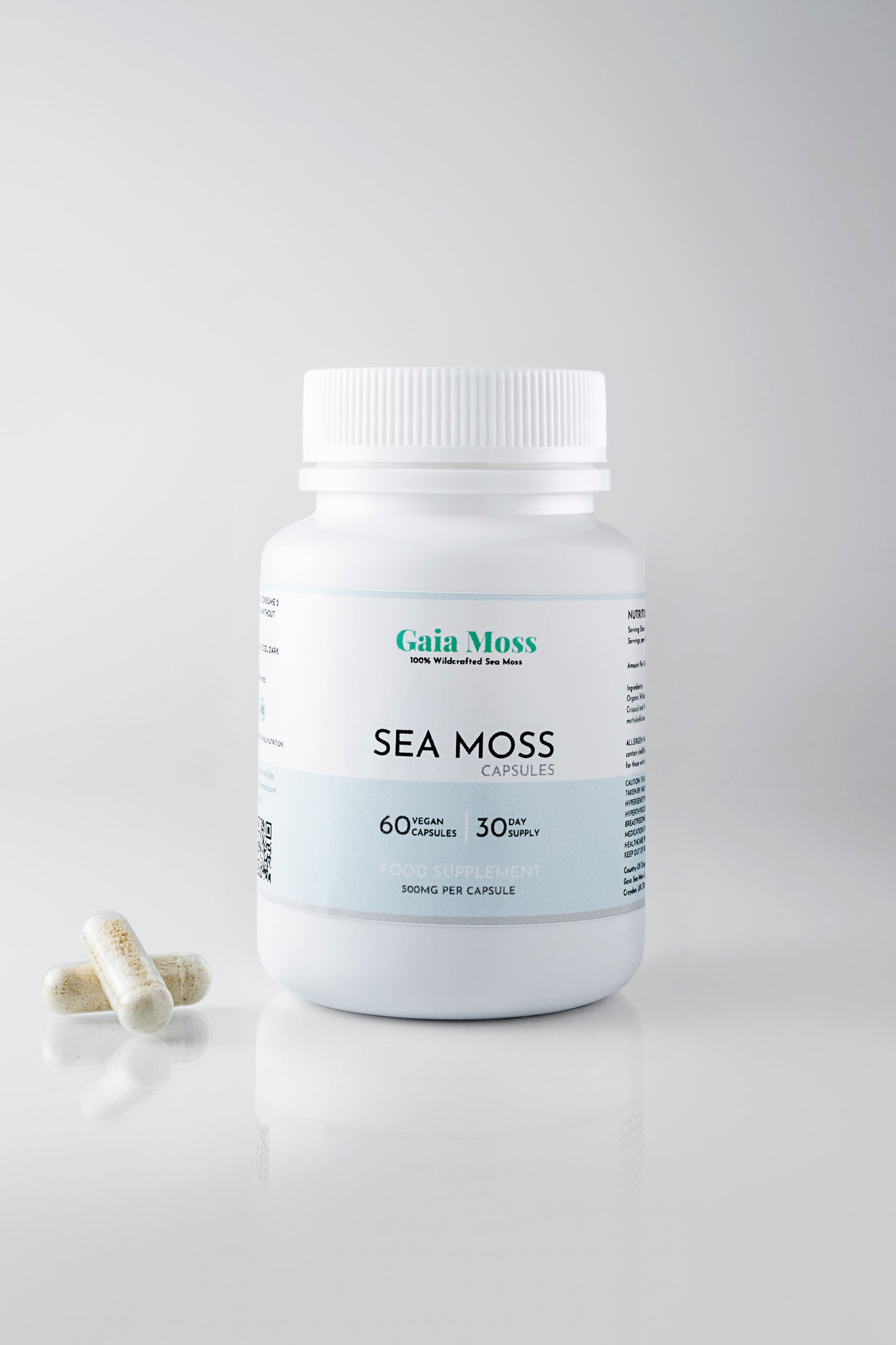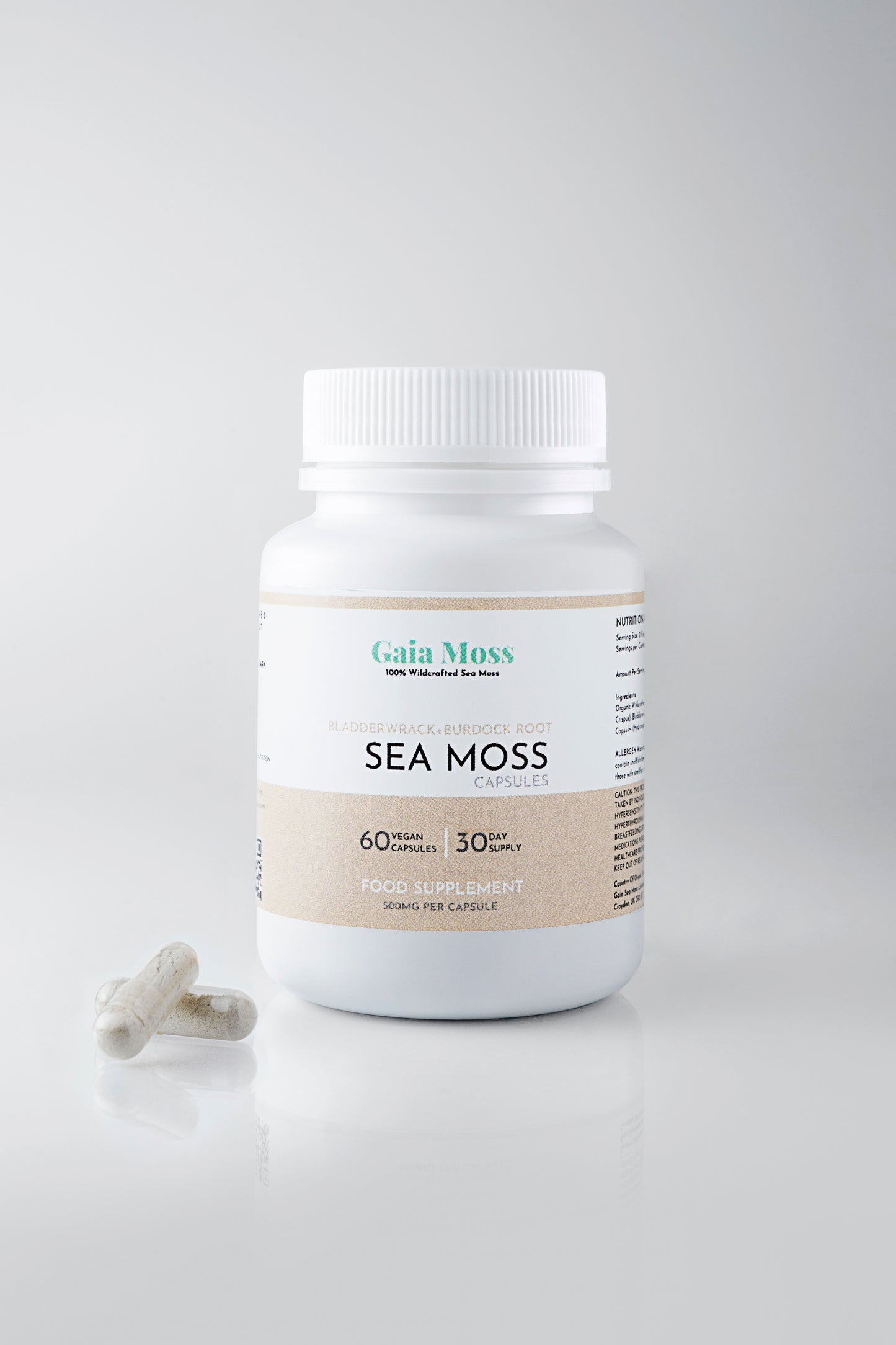 Wildcrafted Sea Moss

Our 100% wildcrafted sea moss has been harvested from Jamaica and St Lucia

Free DPD Shipping

We offer complimentary nationwide delivery on every order

5 Star Food Hygiene

Awarded the highest rating of Five Stars from The Food Standards Agency

NON GMO

Our wildcrafted sea moss is 100% natural we do not use any preservatives